Spring is in the air! March 20th, the first day of spring, is here!  It's time for addressing items this spring to maintain or have your home sale ready.
Know What To Address:
This is a great time to start spring clean-up. Winter months can be harsh on your home, so maintaining it in all seasons is important. It is not only important to address the interior, but the exterior, too. Below is a guide offer tips to get your home in shape.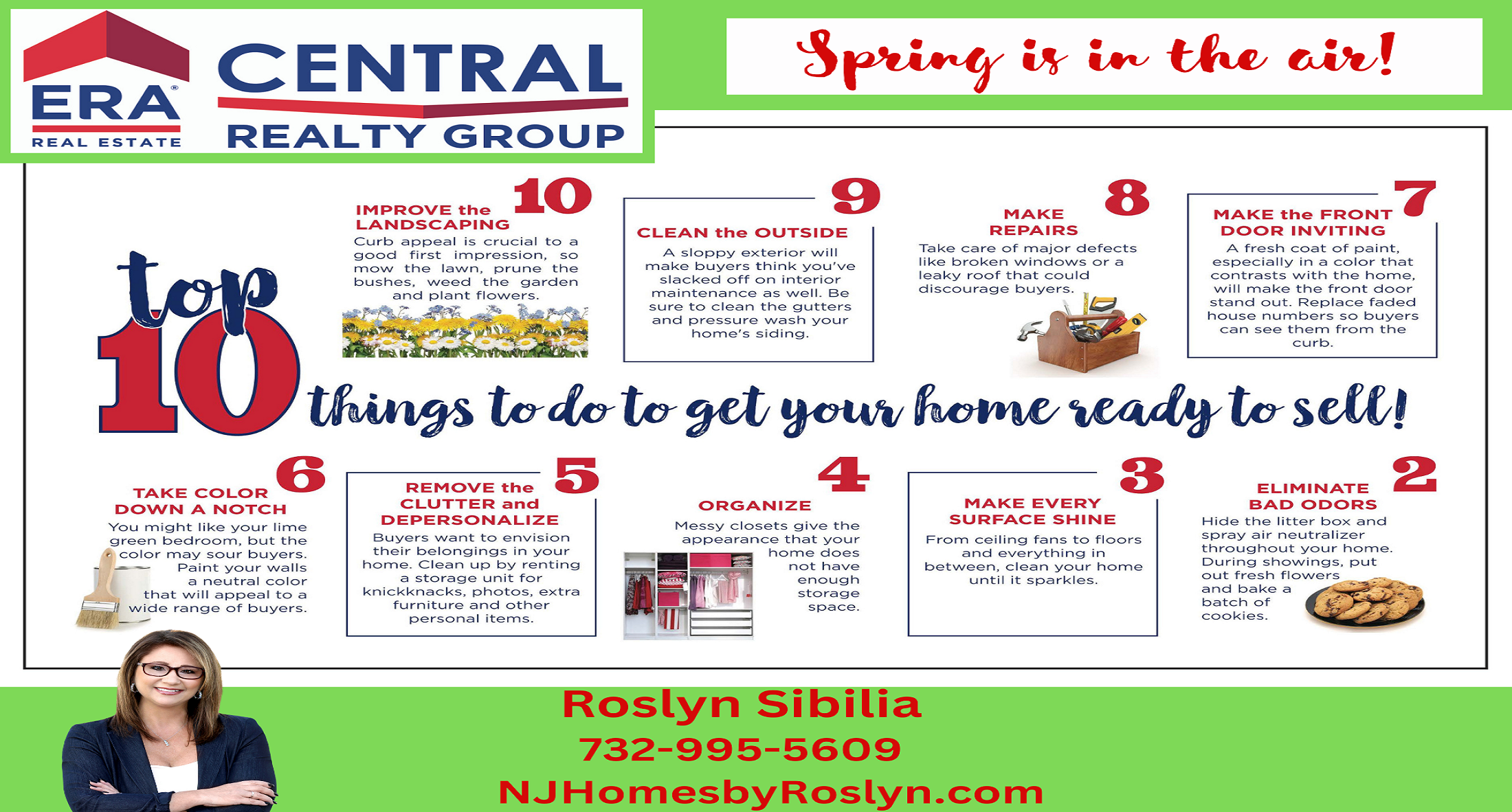 Get Ready For Sale:
The Spring Real Estate Market is also here! There is a buzz in the air with buyers.If you are getting ready to sell, you should start with the items listed above. Then contact me for additional ones and for the next steps. You only get one chance to make a first impression to buyers.  It is important to make it a good one. This sets the stage for the home viewing. Buyers will know what to expect on the in your home from the seeing the exterior. Even though these items might be small, buyers wonder what larger items might have been overlooked. If you start now, you could be ahead of your competition.
Spring Brush Pick Up:
Many towns offer brush pick up in the months of March and April. If you currently live in Freehold Township, here is your jump start.
Brush pick up begins Monday, 3/27.
Residents will be permitted to bring their brush items to our Recycling facility.
The Center is open Tuesday, Thursday, and Saturday from 8 am to 3 pm.
Click here to know what sector you reside in…
Roslyn Sibilia
732-995-5609
NJHomesbyRoslyn.com